Hey friends,
This week I graduated from Medical School.
I'm feeling proud, excited, nervous, but most overwhelmingly grateful. Grateful for the support from family & friends. Grateful for the teaching & opportunities. Grateful for the patients & relatives I've met along the way.

As a medical student, I've seen the true value of great communication. I've seen the palliative care physicians support patients and family members through the most difficult times. But it isn't just the consultants that I've been inspired by. My conversations and debates with friends and colleagues have taught me invaluable lessons about both how to think and how to communicate.Lessons I hope to develop and share in the future.
I hope the resonators below provide you with some food for thought and interesting insight.
Have a great week,
Jack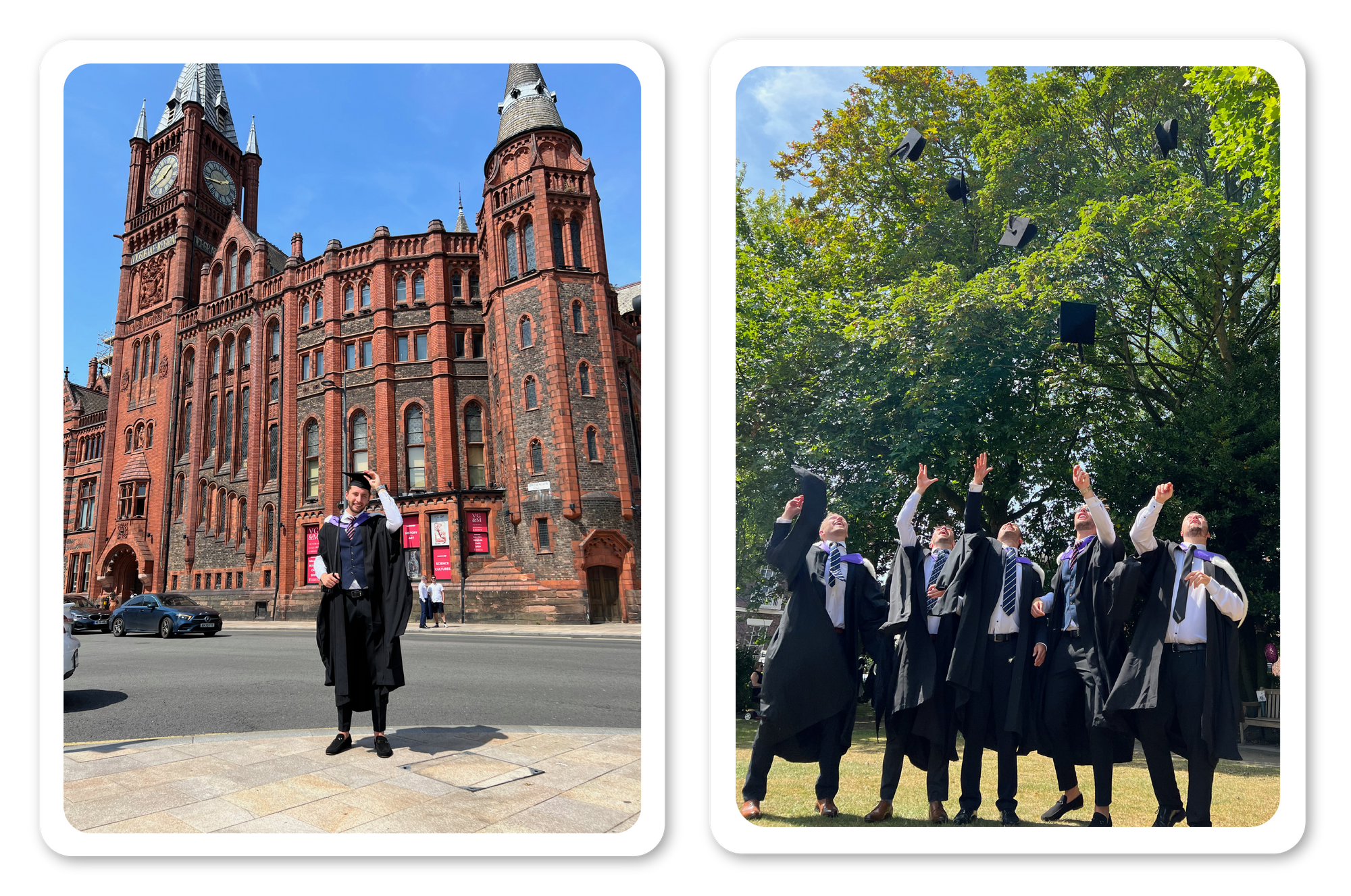 🔊 Resonators
American Medical Association president explains how abortion laws are already causing harm (Article)
The US government overturned Roe vs Wade, now vital healthcare is either being denied or garnering confusion from Doctors and patients across the country.
Since the enactment of trigger laws in several states after the Supreme Court ruling, we've seen story after story of vital healthcare being denied for patients, from prescription medicines for rheumatoid arthritis to potentially lifesaving interventions in pregnancies gone wrong.
This is a terrifying position to be in. The priority in medicine should be the wellbeing of the patient. Through criminalising evidence-based care, it becomes difficult for doctors to do this. They need to consider that their patients could be prosecuted, alongside themselves. Risking jail time in the process of saving the lives of their patients.

Victimhood & Self-sabotage Is Destroying The World In 2022: Africa Brooke (Podcast)
This podcast made me re-think self-sabotage.
I've always thought my self-sabotage resulted from the feeling that I'm not good enough to carry out the task in front of me.
Africa had a very interesting perspective that I hadn't previously considered. What if we know we could succeed in the task, but don't feel worthy of the reward?

Why disasters are getting more severe but killing fewer people (Article)
Death from natural disasters are falling. Steady progression in forecasting and coping with storms, floods, fires and heatwaves have drastically improved our responses, saving countless lives.
Look at this graph, the number of events is going up, and the cost of those events is mirroring that.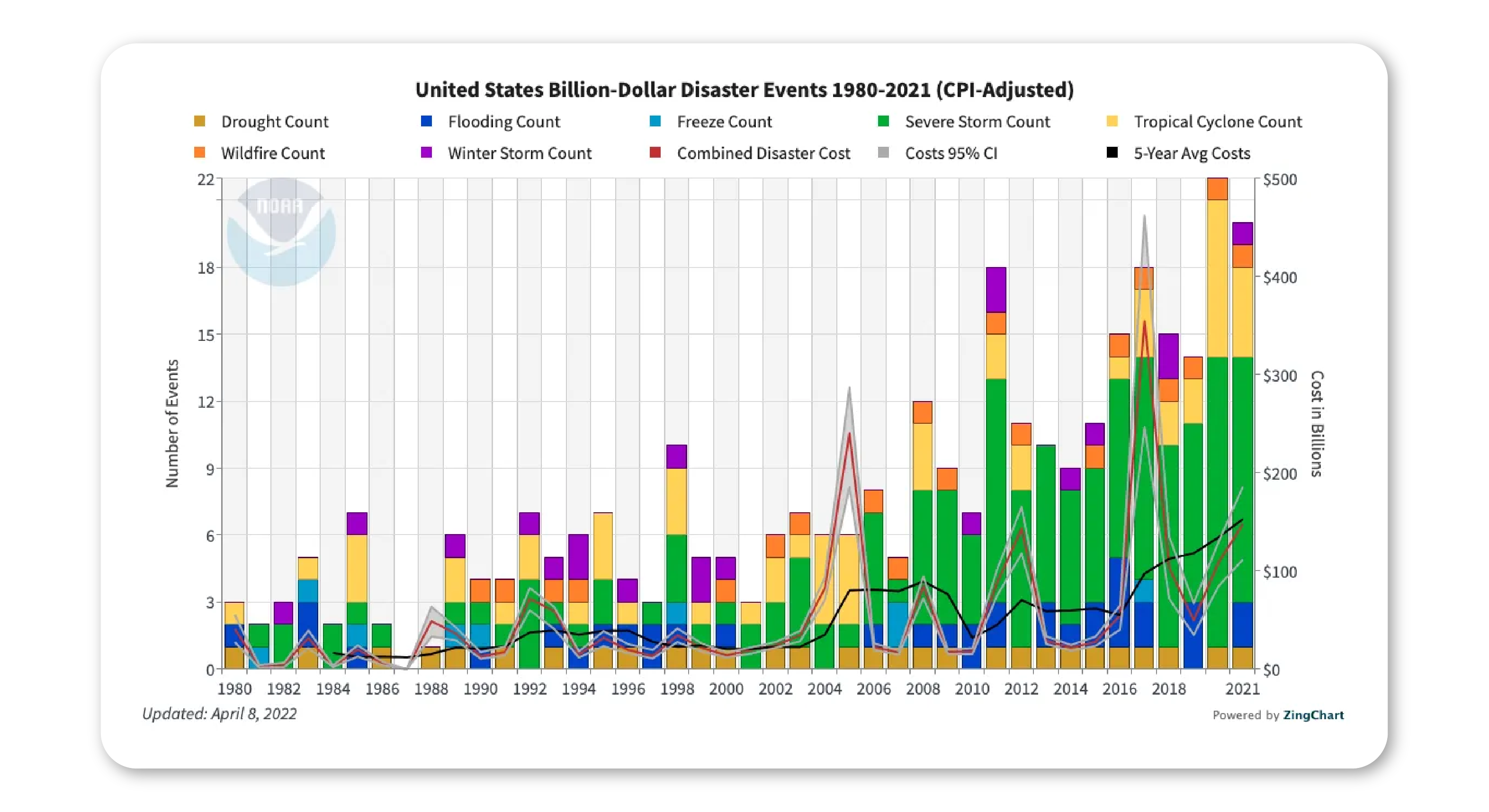 What's not mirroring this upward trend is the death toll.
According to the World Meteorological Organization (WMO), the number of disasters over the last 50 years has increased fivefold, but the number of deaths has fallen by two-thirds.
Those figures are mind boggling. While our attempts to slow climate change leave more to be desired, there's hope in knowing that our responses to the disasters are improving.
The major task for the World Meteorological Organisation is to increase the accessibility of this technology; implementing it in Africa, Latin America, and island countries. An essential next step!